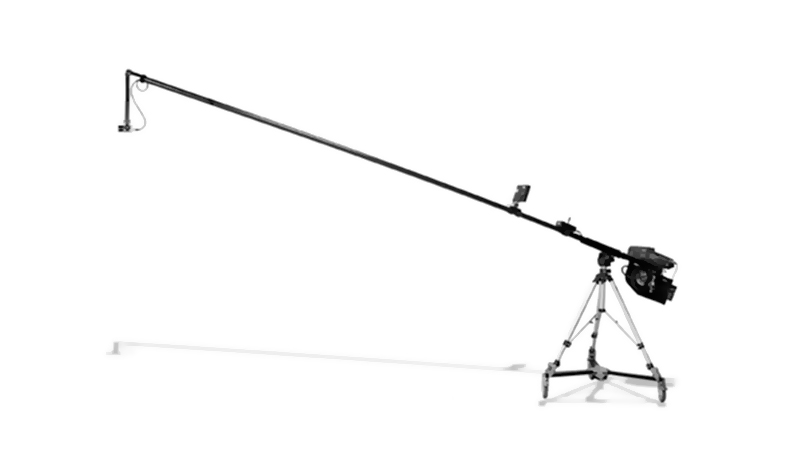 Designed for light weight cameras, the Polecam is the only light weight camera crane that can achieve precise and effortless moving shots. When on multiple locations a day, hard to reach locations, a slim time schedule and tight places, this is the crane your going to need.
Transports easily in your cars trunk, battery operated, achieves a nice long length (from 1.2m upto 5.4m) but yet very compact and light. The Polecam is English made using strong carbon extensions and a light weight head to control Pan/Tilt movements.
The Polecam is operated by a single operator and takes no more than 20min to rig. Excellent for DSLR, C300, X70 and other in range cameras.