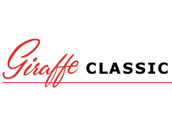 Designed by Film Air, this crane is a classic. Well known and years on sets of Feature Films
and hard to get to locations. Its unique look and design feature tapered sections nesting in
each other making it transported easily and extremely durable.
Accommodates both Remote Heads and Platform, the Giraffe crane is a strong,
modularly designed and efficient crane that makes the job simple and reliable.